Misanthropic Division members sentenced to up to 3.5 years behind bars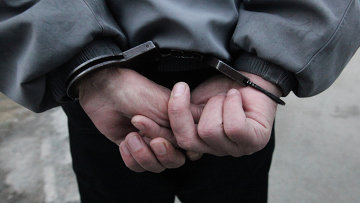 17:12 20/06/2017
MOSCOW, June 20 (RAPSI, Yevgeniya Sokolova) – The Moscow District Military Court has given to three members of Misanthropic Division organization prohibited in Russia sentences ranging from 3 to 3.5 years in jail for committing nine extremism and terrorism related crimes, the Russian Investigative Committee reports on its official web site on Tuesday.
Thus, Vitaly Tsaruk was sentenced to 3 years and 2 months, Victor Pekhterev – to 3 years and 6 months, and Cyril Khalepo – to 3 years in custody.
This May, the defendants admitted that they had created and administrated groups in Vkontakte social network and published messages propagating violence against people of certain races and people who did not conform to moral principles and worldview of white racists. However, they claimed that their actions could not be recognized as crimes of extremist nature.
In the summer of 2016, Russian investigators launched probe into Dmitry Pavlov, citizen of Belarus and an alleged organizer of the Misanthropic Division extremist online community. The organization was allegedly founded in October 2013 and in 2014, when revolutionary movements started in Ukraine, the organization's activity assumed an international character and became more radical, according to Russia's Investigative Committee.
Misanthropic Division created branches in 19 countries including Russia, Belarus, Ukraine, Germany, France, Poland, England and other European states. Alleged leader of the organization Dmitry Pavlov and his associates promote on the social media racist and neo-Nazi ideas; publicly call to terrorism and extremism; "incite hatred and enmity for a number of nationalities; speak disrespectfully of the Days of War Glory and memorable dates in Russia connected with defense of fatherland," former spokesman for the Investigative Committee Vladimir Markin said earlier.