Employee of Probusinessbank sentenced to 3.5 years in $41 mln embezzlement case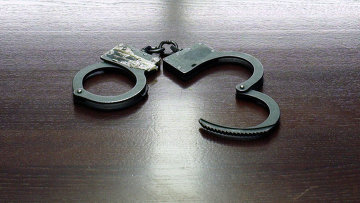 11:50 16/06/2017
MOSCOW, June 16 (RAPSI, Oleg Sivozhelezov) – The Ostankinsky District Court in Moscow had sentenced a high-ranking manager of Russia's Probusinessbank Marina Krylova to 3.5 years in a penal colony for assisting with embezzlement of 2.4 billion rubles (about $42 million at the current rate), RAPSI learnt from the court's press-service on Friday.
Krylova was the head of the bank's department responsible for interaction with shareholders and subsidiary companies. In addition to giving Krylova a prison term, the court ruled to fine her.
On April 26, the court sentenced ex-head of corporate finances department of Probusinessbank Nikolay Alekseyev to 4 years in prison in relation to the case. His case was reviewed separately because he had admitted his guilt.
Additionally, Alekseyev was fined 1 million rubles ($18,000). The court also granted a lawsuit filed by Probusinessbank, the victim in the case, seeking to collect 2.44 billion rubles ($42 million) from the defendant.
Other defendants in the case are former vice-president of business development Vyacheslav Kazantsev and manager Sergey Kalachev. According to investigators, from September 2014 to July 2015, Alekseyev, acting as the head of the bank's corporate finance department, conspired with 15 accomplices to embezzle funds belonging to Probusinessbank. Accomplices are believed to be unidentified managers and employees of the bank. Allegedly, they used their office positions to enroll their subordinates, employees of the "Life" financial group, and heads of sham companies.
In August 2015, the Russian Central Bank revoked the license of Probusinessbank, acting upon the results of an inspection revealing that "the bank's management carried out large scale operations having markings of assets stripping of the bank."