Russian collector demands $286,000 from acquitted art expert Basner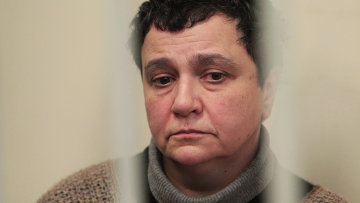 17:50 06/06/2017
ST. PETERSBURG, June 6 (RAPSI, Mikhail Telekhov) - Art collector Andrey Vasilyev has filed a lawsuit seeking to recover 16.2 million rubles ($286,000) from Russian art expert Yelena Basner, who has earlier been acquitted of fraud, for value appraisal of a painting, RAPSI reported from the Dzerzhinsky District Court in St. Petersburg.
The hearing of the lawsuit has been set for June 20.
Basner, a former employee of the Bukowskis Auction House as well as the Russian Museum in St. Petersburg, was investigated over a painting, "In restaurant", attributed to Boris Grigoryev, a well-known Russian artist of the first half of the 20th century. The painting, which was allegedly examined by Basner in 2009 and sold for $250,000, was proven to be a fake in 2011.
She was arrested on January 31, 2014. She was charged with large-scale fraud. On February 5, 2014, she was placed under house arrest. In January 2015, a court in St. Petersburg released Basner from the house arrest.
According to investigators, in the summer of 2009 Mikhail Aranson, who is now wanted by police, in collaboration with unknown co-conspirators invited Basner to the criminal conspiracy of selling the fake painting. Investigators allege that Basner made up a sham story about the painting's history and found the buyer, a publisher Leonid Shumakov. He, convinced of the painting's authenticity, proposed his close friend, St. Petersburg art collector Andrei Vasilyev, to buy the painting.
Eventually, Vasilyev bought the fake painting for €180,000 (11.5 million rubles at the current exchange rate), whereas its real price was 12,000 rubles (€188).
Prosecutors have asked the court to sentence Basner to 4 years in prison, impose a fine of 500,000 rubles ($7,700) on her and order to pay the collector 16.5 million rubles ($291,000) in compensation. However, Basner was found not guilty on May 17, 2016. The St. Petersburg City Court upheld her acquittal on August 11.
Vasilyev in his lawsuit claims that Basner was a seller of the painting.
Her defense lawyers in turn insist that the seller is Shumakov. Vasilyev made the deal with the publisher. Basner has exercised mediation functions and was not a party of the transaction, according to her attorneys.