Russian Major General gets 7 years for misappropriation of Defense Ministry's property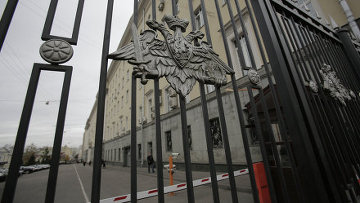 13:42 11/05/2017
ST. PETERSBURG, May 11 (RAPSI, Mikhail Telekhov) – The Krasnoselsky District Court in St. Petersburg has sentenced retired Major General Vladimir Poleshchuk to 7 years in prison for misappropriation of housing property belonging to Russia's Defense Ministry, the court told RAPSI on Thursday.
His assistant, warrant officer Olga Solovyova received a 2-year suspended sentence. They were found guilty of large scale fraud.
According to investigation, the Major General has appropriated 16 apartments belonging to the Defense Ministry.
As chief military investigator Alexander Sorochkin said in 2014, probe into Major General in Reserve Poleshchuk was opened over signing social rent contracts with people unrelated to his military department, for properties that were later privatized. "As a result, the personnel on waiting lists were deprived of social housing while the state sustained losses of over 16 million rubles," he added.
Poleshchuk pleaded guilty in court and shifted the blame on his assistant.