Chinese citizen to pay $1,750 for attempting to smuggle gold from Russia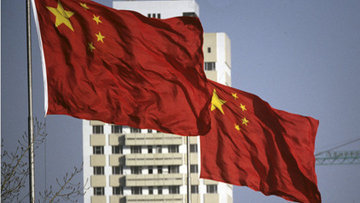 11:50 04/05/2017
MOSCOW, May 4 (RAPSI) – A Chinese national Xu Jun will pay a 100,000-ruble fine (about $1,750) for attempting to smuggle native gold hidden in a cellphone from Blagoveshchensk, the city in Russia's Far East, to China, the Blagoveshchensk City Court stated on Thursday.
According to the court documents, Xu Jun arrived in Blagoveshchensk with commercial visa and in October 2016 received a package with native gold from an unidentified person. The Chinese resident agreed to transfer the package across the border. Precious metal was packed in a transparent polymer package, which he put into his wallet and cell phone. An unidentified person informed Xu Jun that the second part of gold was hidden inside a cell phone.
Xu Jun was to transfer more than 500 grams of gold. Its value as of October 2016 reached as high as 1.16 million rubles ($20,000), considered as a large-scale smuggling of strategically important good. The Chinese citizen was arrested during inspection at customs service. The court acknowledged that Xu Jun had admitted his guilt, recognized his detention time as time served and fined the convict. Gold is to be confiscated for government needs and the cellphone is to be destroyed.