Russian nationalist Demushkin gets 2.5 years in prison for inciting hatred and enmity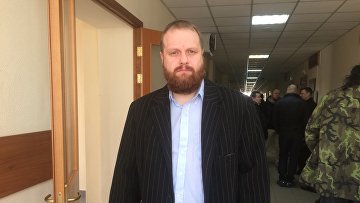 14:58 25/04/2017
MOSCOW, April 25 (RAPSI, Yevgeniya Sokolova) – Moscow's Nagatinsky District Court on Tuesday sentenced Russian nationalist Dmitry Demushkin to 2.5 years in prison for incitement of racial hatred and enmity via the Internet, RAPSI reports from the courtroom.
Prosecutor earlier asked the court to give Demushkin a 2.5-year prison term. The court therefore sustained the prosecution's claim.
According to the Moscow prosecutor's office, in 2014, the defendant published two extremist images on his social media account aiming to incite animosity and hatred towards a certain group of people.
Demushkin has pleaded not guilty.