ICJ grants Ukraine's motion for provisional measures against Russia in part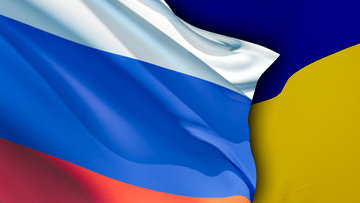 17:16 19/04/2017
MOSCOW, April 19 (RAPSI) - The International Court of Justice on Wednesday granted in part a request to impose provisional measures against Russia, accused by Ukraine of terrorism financing and facilitation of racial discrimination.
The Hague court held that Ukraine failed to prove the necessity of provisional measures concerning alleged violation of the Convention for the Suppression of the Financing of Terrorism as opposed to the International Convention on the Elimination of All Forms of Racial Discrimination.
Therefore, the ICJ ordered Russia to make education in Ukrainian language available in Crimea and refrain from limiting Crimean Tatars' efforts to save their representative institutions including Majlis, an organization declared extremist in Russia. Moreover, the Court called on the parties not to make the situation worse.
However, the Court found that both parties took steps to resolve the disputable issues. According to the ICJ, procedural requirements have been followed and the dispute may be considered in The Hague.
In January, the ICJ confirmed that it had received Ukraine's lawsuit over alleged violation of two international conventions by Russia. Ukraine claims that Russia violated the International Convention for the Suppression of the Financing of Terrorism and the International Convention on the Elimination of All Forms of Racial Discrimination.
According to the lawsuit, since 2014 Russia has increased its interference in Ukraine's affairs to hazardous levels by financing terrorist acts and violating rights of millions of Ukrainian nationals. Ukraine insists that Russia violated fundamental principles of international law.
Hearings on the motion were held on February 6-9. Kiev's representatives accused Russia of escalation in the conflict in South-Eastern Ukraine, supplies of arms and financing of terrorism. Ukraine demanded to find Russia guilty of the crash of Malaysia Airlines flight 17 (MH17) in the Donetsk region, gunfire against civilians and claimed that rights of Ukrainians and Crimean Tatars had been violated.
Ukraine asked the ICJ for provisional measures including among others compelling Russia to take specific steps to avoid aggravation of the situation.
Russia in turn claimed the dispute initiated by Ukraine is politically motivated. According to Moscow, Kiev refuses to have a meaningful dialogue.
Representatives of the Russian delegation led by the Foreign Ministry's Legal Department Director Roman Kolodkin said during the hearings that Ukraine misled the international court by misrepresenting facts and statistical data.
In April 2014, the Ukrainian authorities began a military operation in Donbas against the local residents who objected to the coup. According to the UN's latest data, over 10,000 people have been killed in the conflict.
Ukrainian officials and some Western states have repeatedly accused Russia of interfering in Ukraine's domestic issues.
Moscow has repeatedly claimed that it has had absolutely no part in the events in southeastern Ukraine and does not supply the self-defense forces with military equipment and ammunition; that it is not a party to the domestic Ukrainian conflict and is interested in Ukraine overcoming the political and economic crisis.