Sheremetyevo Airport Ex-Customs investigator gets 15 years in prison for extorting bribes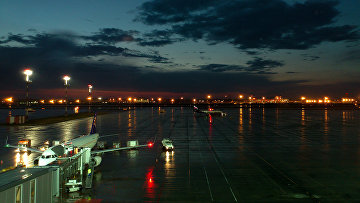 16:03 12/04/2017
MOSCOW, April 12 (RAPSI, Oleg Sivozhelezov) – Former Sheremetyevo Airport Customs investigator Dmitry Alekseyev has been sentenced to 15 years in prison and a 500-million-ruble fine ($8.8 million) for extortion of bribes and theft, Russia's Investigative Committee announced on Wednesday.
His accomplices received prison terms ranging from 7 to 8 years for mediation in bribery.
According to investigators, in 2011, Alekseyev conducted investigation into carrying two tons of molybdenum powder across the Russian border by one of Moscow's firms. During searches in the company's office, customs officers seized documents, computers, corporate stamps, $30,000 and 700,000 rubles belonging to one of the firm's representatives. Alekseyev demanded $30,000 and 350,000 rubles from CEO of the inspected company and owner of the seized money for termination of a criminal case and return of the forfeited assets. The money was given through a mediator, who was a witness to the search.
At the same time, ex-customs lead investigator Alexander Boiko forfeited five tons of molybdenum powder and then top managers of the checked firm were asked to pay $200,000 through agents.
Alekseyev was also charged with stealing a part of goods confiscated from the company's warehouse.