Chinese citizen charged with stealing brilliant to stay in Russian detention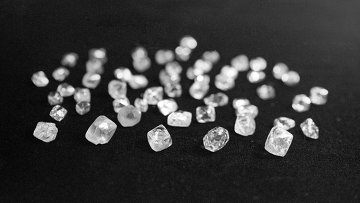 18:15 05/04/2017
ST. PETERSBURG, April 5 (RAPSI, Mikhail Telekhov) – The St. Petersburg City Court on Wednesday upheld a lower court's ruling to detain a Chinese citizen Liu Limay, who stands charged with stealing a brilliant worth 6 million rubles ($106,000) from a jewellery exhibition, the united press service of St. Petersburg courts told RAPSI.
The woman will stay in jail until June 6.
Damage amounting to 6 million rubles caused to victims has been paid. However, the brilliant weighing 3.1 carat has not been found yet, the press service added.
According to case papers, on February 1, the brilliant was stolen from the International Jewellery Exhibition JUNWEX held in St. Petersburg.
Investigators believe stole the jewel was stolen by three Chinese nationals specializing in such thefts. Liu Limay allegedly replaced the brilliant with a fake and gave it to her accomplice, who hid the jewel in his mouth. Initially, police officers suspected that the he had swallowed the brilliant. Later, Liu Limay confessed that they had given the brilliant to a third accomplice, who took it away and left for China. According to investigators, that woman has been arrested in Hong Kong.