Investigators press charges against suspects in Russian President's residence fraud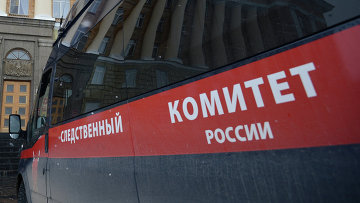 14:57 31/03/2017
MOSCOW, March 31 (RAPSI) – Investigators have officially brought charges against Andrey Kaminov, director of the state-run enterprise Atecks, and his alleged accomplices in a case over embezzlement of 225 million rubles (about $4 million) allocated for the construction of the Presidential residence in Novo-Ogaryevo (Moscow Region), RAPSI learnt from lawyer Alexey Kasatkin on Friday.
Kaminov is charged with a large-scale fraud committed by an organized criminal group.
Russia's Investigative Committee has initiated and is currently investigating a criminal case against a criminal gang over a large-scale embezzlement of state funds allocated for the execution of various construction projects of federal importance.
Atecks' former first deputy director Stanislav Kyuner, former head of Stroyfasad contractor Sergey Litvinov and head of another contractor firm Dmitry Torchinsky were charged with participation in an organized criminal group and committing a large-scale fraud. Entrepreneurs Sergey Perevalov and Alexander Rodionov were charged with committing a large-scale fraud.
The case is investigated by the Investigative Committee in collaboration with the Federal Security Service (FSB) and the Federal Guard Service (FSO). All six defendants in this case have been detained by the Basmanny District Court until May 21.