Ex-wife of billionaire Potanin demands $3.7 billion from former husband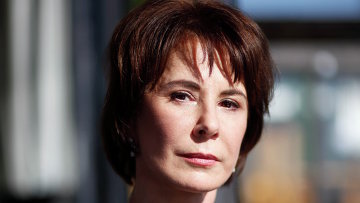 16:22 16/03/2017
MOSCOW, March 16 (RAPSI) – Natalia Potanina, the ex-wife of billionaire Vladimir Potanin, has filed a lawsuit with the Presnensky District Court of Moscow demanding to recover 215 billion rubles ($3.7 billion) from her former husband, RAPSI learnt from the court's press-service on Thursday.
The court will hold a preliminary hearing in a lawsuit on March 22.
According to media reports, Potanina asked the court to divide the property acquired during their marriage by recovering financial compensation for shares of KM Invest company.
In late April 2015, Natalia Potanina filed a lawsuit for ownership of 50 percent of her ex-husband's stake in Norilsk Nickel and half of Interros International, which holds their other assets. In the fall of 2015, the Presnensky District Court of Moscow dismissed the lawsuit. Potanina has appealed the ruling, only for the Moscow District Court to uphold it on January 22 2016.
Under the Russian Family Code, the property acquired during a marriage is considered community property and therefore should be divided into equal parts in a divorce.
The businessman was granted a divorce from his wife in February 2014.
In July 2015, the Presnensky court issued a ruling in a case on dividing the assets of the former spouses. According to a source familiar with the lawsuit, the court ruled that Vladimir Potanin keep a 406.9 square meter luxury apartment on Skatertny Pereulok (central Moscow) and a church, St. Blessed Tamara in the village of Anosino, in the Moscow Region.
Natalya Potanina received 380 million rubles ($4.8 mln) in compensation for her share in the apartment as well as three plots of land in the Moscow Region.