Alleged Russian hacker stands before U.S. court after being extradited from Norway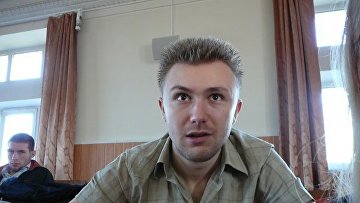 11:56 15/03/2017
MOSCOW, March 15 (RAPSI) – Mark Vartanyan, a Russian national who is charged with one count of computer fraud in the United States, was arraigned before a federal court for Northern District of Georgia following his successful extradition from Norway, U.S. Department of Justice announced on Tuesday.
Vartanyan, also known as "Kolypto," is believed to be a hacker responsible for development and maintenance of infamous "Citadel" malware, which was used for fraudulent activities around the globe, including the U.S. state of Georgia.
The case against alleged hacker is being investigated by the Federal Bureau of Investigations (FBI).
According to U. S. Attorney John Horn, Vartanyan was actively involved in improvement and distribution of "Citadel" between August 2012 and January 2013 period when he resided in Ukraine. Later, he allegedly was engaged in criminal activity again between April 9, 2014 and June 2, 2014 when he was a resident of Norway. Alleged hacker was extradited from Norway in December 2016.
Vartanyan is not the first person tried by a U.S. court over "Citadel" fraud. On September 29, 2015, Russian programmer Dmitry Belorossov, who was extradited to the United States from Spain was sentenced to 4.5 years in prison for online fraud. Back then Belorossov admitted that he is the creator of the "Citadel".
According to the Department of Justice, "Citadel" is a specific malware toolkit designed to infect computers and steal financial account credentials from victim networks. "Citadel" is responsible for infiltrating 11 millions of computers worldwide causing damages estimating $500mln.