Russian woman convicted of sharing abuse video acquitted at second trial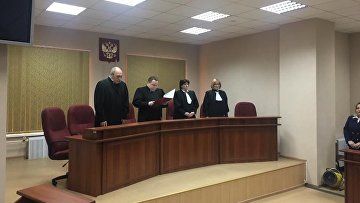 10:39 06/03/2017
MOSCOW, March 6 (RAPSI, Lyudmila Klenko) – The Kurgan Regional Court acquitted Yevgeniya Chudnovets, former kindergarten teacher, who had been earlier convicted of distributing pornography by sharing video in a social network, lawyer Aleksey Bushmakov wrote on his Facebook page on Monday.
The court ruled to overturn her sentence and release Chudnovets from prison immediately.
On February 28, the Supreme Court of Russia ordered the Kurgan Regional Court's presidium to review the case against Chudnovets. The Supreme Court agreed with the arguments of Deputy Prosecutor General Leonid Korzhinek, who asked to repeal the sentence and close the case.
On February 27, Chudnovets' legal team filed an appeal with the European Court of Human Rights (ECHR complaining that her rights to a fair trial and freedom of expression had been violated.
According to case papers, Chudnovets published video, where a little child was shown naked, on the Vkontakte social network. Bushmakov earlier told RAPSI that this was a video made by someone else, shared by Chudnovets to bring attention to situation in recreational camps for children. The woman has pleaded not guilty.
In November 2016, she was sentenced to 6 months in a penal colony. Later, her prison term was reduced to 5 months.