ECHR prohibits Russia from deporting Syrian citizen for visa violation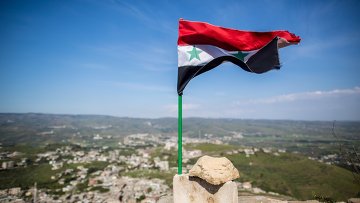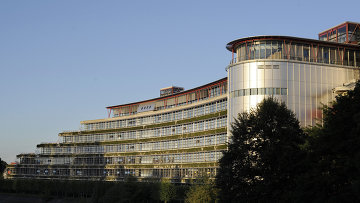 17:27 14/02/2017
MOSCOW, February 14 (RAPSI) – The European Court of Human Rights (ECHR) on Tuesday announced its ruling prohibiting Russian authorities from deporting Syrian citizen back to his home country and ruled to compensate him with €7,500 in moral damages.
Syrian citizen, only known as S.K., came to Russia in October of 2011 on a temporary business visa. Later, he married a woman and in 2013 he became a father. In February 2015, a Russian court found him guilty of staying in the country beyond the expiry of his visa. He was ordered to pay a fine and to be deported from Russia.
The Supreme Court of Dagestan upheld that ruling and S.K. filed a motion for temporary asylum in Russia, referring to ongoing armed conflict in Syria. In June 2015, his motion was dismissed by local migration authority. This decision was later upheld by the Basmanny District Court of Moscow in December 2015.
ECHR registered the appeal filed by S.K. in October of 2015. The Applicant argued that the situation in Syria presented serious risks for his health and life and as such his potential deportation would violate Articles 2 (right to life), Article 3 (prohibition of torture) of the European Convention of Human Rights. He also argued that some of his rights were already violated, notably violated Article 5 (right to liberty and security) because he was put in detention center, Article 8 (right to respect for private and family life) and Article 13 (right to an effective remedy).
The court ruled that Russian authorities violated Articles 5 and 13 of the Convention and that Articles 2 and 3 are also going to be violated if S.K. is going to be deported. ECHR ruled Russia to pay him €1,500 in respect of legal costs and expenses.
In turn, Russian government argued that the applicant was responsible for the situation. Notably, the applicant took no measures to legalize his stay in Russia by means of applying for a new visa or obtaining a temporary residence permit before he was put in detention. Government notes that S.K. was free to use legal assistance to prolong his stay in Russia or leave it for some other country, yet chose not to do so despite being aware of his visa expiration.