Russian government to pay €15,000 for failing to provide healthcare in detention center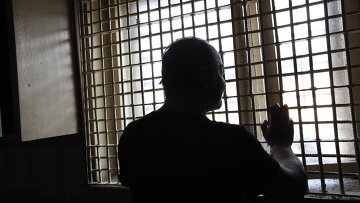 10:55 10/02/2017
MOSCOW, February 10 (RAPSI, Diana Gutsul) – Russian government has agreed to pay €15,000 to Russian businessman Amazasp Abramyan for failing to provide appropriate medical care in a detention center, RAPSI learnt on Friday from the head of human rights organization Zona Prava Sergey Petryakov.
As a result, the European Court of Human Rights (ECHR) stopped proceedings regarding this case.
In February 2015, Abramyan was detained in Perm on suspicion of committing a corruption crime. His detention has been extended several times and in April 2016 the Leninsky District Court of Perm ruled Abramyan to be guilty and fined him 50 million rubles ($862,000).
Petryakov said that doctors found Abramyan to be suffering from several serious diseases and requires emergency operation. However, head of Perm's Detention Center #1 claimed that such complicated operation can't be conducted in the Center and that its employees would not be able to provide adequate postoperative care.
The Center also failed to provide convoy for Abramyan's transfer to a Perm hospital, capable of conducting operation and ready to provide medical services to the patient. According to Abramyan, he was only given inadequate pain-killers in the Center.
In June 2016, the ECHR communicated an appeal filed by Abramyan against Russia over alleged violation of Article 3 (Prohibition of torture) of the European Convention of Human Rights. Russian Government was questioned regarding this case but in September 2016 Russian officials preferred to settle the case outside of court and pay Abramyan €15,000.