ECHR orders Russia to pay €15,000 for unlawful prosecution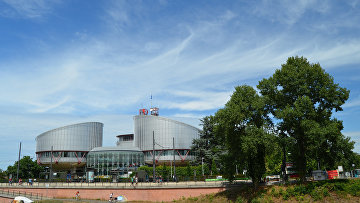 14:21 10/01/2017
MOSCOW, January 10 (RAPSI) – The European Court of Human Rights has ordered Russia to pay 15,000 euros in damages to three Russian nationals who complained of unlawful prosecution, the court's ruling reads.
Ivan Trufanov, Georgy Sedov and Sergey Posokhov filed an application with the ECHR in April 2004 alleging that their claims for compensation were dismissed by Russian courts.
In July 2001, a court in the Rostov Region ruled that the applicants were guilty of various offences but declared that they need not serve their sentences because the case was time-barred. The Rostov Regional Court in October upheld the ruling. In January 2002, the Presidium of the Rostov Regional Court quashed the decisions of the courts and discontinued criminal proceedings against the applicants. It found that the courts had not been in a position to decide on the applicants' guilt because the whole case had been time-barred.
Trufanov, Sedov and Posokhov sued Russian Ministry of Finance for compensation in connection with their prosecution.
In March 2005, the Taganrog City Court dismissed the lawsuits. Later the Rostov Regional Court upheld the ruling.
The ECHR ruled that Russian courts violated right of applicants to a fair trial under Article 6 of the European Convention of Human Rights.