Vneshprombank seeks over $16 mln from its ex-president Larisa Markus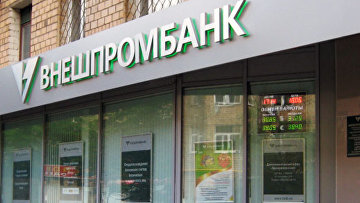 12:32 12/12/2016
MOSCOW, December 12 (RAPSI) – Vneshprombank, a major mid-sized bank that slid into bankruptcy, filed a claim to the Moscow Commercial Court seeking one billion rubles ($16.2 mln) from its former president Larisa Markus, according to court records.
A criminal case was opened against Markus who is suspected of fraud. She was arrested in December 2015.
Investigators claim that Markus along with alleged accomplices created in 2013 an organized crime group to siphon 932.1 million rubles ($14.3 million) from the bank. The group allegedly granted loans to sub-companies and did not refund money to Vneshprombank.
Georgy Bedzhamov, a brother of Markus, who once co-owned the bank was put on a wanted list.
Vneshprombank was one of the top 40 by assets before it lost its licence in January.
On December 18, 2015, the Central Bank appointed a temporary administration in the bank for six months to appraise its financial performance. It was revealed that massive transactions had been conducted to transfer assets out of the bank.
In March, the Moscow Commercial Court declared Vneshprombank bankrupt.