Roscosmos official detained in $3 mln embezzlement case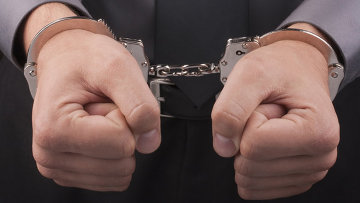 18:28 01/12/2016
MOSCOW, December 1 (RAPSI) – Moscow's Basmanny District Court ordered the detention of Vladimir Yevdokimov, executive director of the Russian space agency Roscosmos, until January 30, spokesperson for the court Yunona Tsareva told RAPSI on Thursday.
Yevdokimov pleaded not guilty and said he was ready to cooperate with investigators.
He asked the court to place him under house arrest or release him on a 30 million ruble (up to $500,000) bail.
Investigators claim that Yevdokimov was a member an organized criminal group that managed to unlawfully acquire in 2007-2009 assets owned by MiG aircraft company and estimated at 200 million rubles.
Alexey Ozerov, former CEO of MiG-Rost, and Yegor Noskov, deputy CEO of Tupolev aircraft company, were also members of the group, according to investigators. They were detained earlier.
An arrest warrant was issued for Alexey Andreev, former deputy general director of Helicopter Service Company.
Akim Noskov, CEO of Helicopter Service Company, fled as the investigation got underway.