Eleven people detained in Kamchatka on charges of gyrfalcon poaching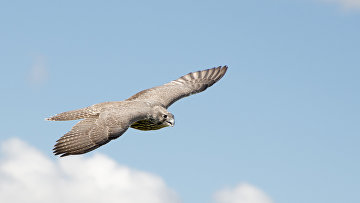 11:32 25/11/2016
MOSCOW, November 25 (RAPSI, Diana Gutsul) – Eleven alleged members of organized criminal group have been detained in Kamchatka Region of Russia for unlawfully poaching of seventeen gyrfalcons, RAPSI learned from the Investigative Committee on Friday.
According to investigators, from June till November of this year members of the organized criminal group caught 17 wild gyrfalcons in Olyutor District of the Kamchatka Region. Birds, listed in the Red Book of endangered species, were then kept in captivity and later released into their natural habitat when the group was busted.
Actions of the group, consisting of twelve people, caused 20 million rubles ($307,000) damage to the Russian Federation. Eleven members of the group were charged with illegal capture, keeping, procurement, transportation and trading of especially valuable wild animals and aquatic biological resources which are listed in the Red Book and later said members were detained. Location of the gang's mastermind is being investigated, the statement reads.