Social network group manager arrested on suspicion of inciting teens to suicide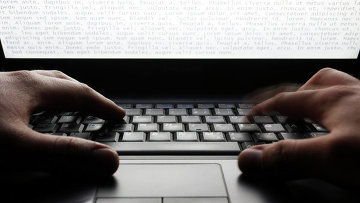 10:46 15/11/2016
MOSCOW, November 15 (RAPSI, Evgeniya Sokolova) – The Investigative Committee for the Moscow Region has arrested an administrator of a group in social networks who was allegedly inciting teenagers to suicide, the Committee reported on Tuesday.
In May 2016, investigators reviewed reports from several media outlets which contained information regarding private groups in one of Russia's popular social networks where teenagers were allegedly leaned to suicides. A criminal case over incitement to suicide has been launched soon after.
The Investigative Committee notes there is evidence that from December 2013 to May 2016 criminals created eight virtual groups in Vkontakte social network where they were propagating and inciting teenagers to suicide.
According to investigators, at this moment fifteen victims were identified: teenagers were members of "death groups" and committed suicides in various regions of Russia. Suicides of five more teenagers were avoided.
Searches and other investigative measures are currently being conducted in ten regions of Russia.