Investigation into Russian ex-mayor charged with embezzlement completed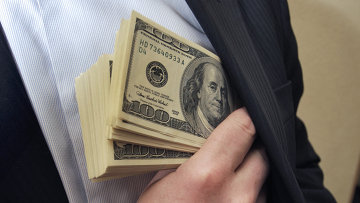 16:50 07/11/2016
MOSCOW, November 7 (RAPSI, Lyudmila Klenko) – Investigation into a criminal case against ex-mayor of the Russian city of Penza Alexander Pashkov and businessman Sergei Bogunov over embezzling more than 97 million rubles ($1.5 million) allocated for construction of a local perinatal center, has been completed, RAPSI learnt in the regional Investigative Committee on Monday.
Depending on their role in the crime, they were charged with fraud, embezzlement and incitement to commit embezzlement. The defendants and their defense have already read the files of criminal investigation; the case has been sent to prosecutors for approving indictment, the statement says.
Investigators claim that Bogunov incited by Pashkov embezzled around 67 million rubles ($1 million) from up-front payments for construction of the perinatal center between February and April 2015.
Moreover, the ex-mayor received 30 million rubles (about $500,000) from the businessman allegedly for award to local officials and representatives of one of the state corporations for actions on behalf of Bogunov's company Sigma during the construction and setting the perinatal center to work. According to investigation, Pashkov embezzled the funds and managed the money at his sole discretion.