Russia probes into shelling of civilians in Eastern Ukraine – investigators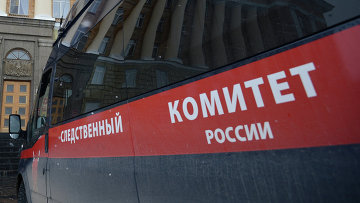 11:52 01/11/2016
MOSCOW, November 1 (RAPSI) – Russian investigators have established the names of Ukrainian officers involved in shelling of civilian facilities and residential areas in Eastern Ukraine in March 2016, the Investigative Committee reports on Tuesday.
Basing on the collected evidence, investigators have initiated criminal cases against several Ukrainian officers over the use of prohibited means and methods of war, namely commanders of the 72nd, 93rd and 30th mechanized brigades, Col. Andriy Sokolov, Col. Vladislav Klochkov, and Col. Vitaly Yakubov, as well as the commander of the 1st battalion of the 14th mechanized brigade, Lt. Col. Mykhaylo Prokopiv.
According to investigation, on March 15 and 16, 2016, officers of the 72nd and 93rd Separate Mechanized Brigades and their subordinates deliberately opened artillery fire on Yasinovataya and Staromikhailovka settlements in the Donetsk region of Ukraine damaging local civilian facilities and houses. On March 16, in yet another incident servicemen of the 30th Separate Mechanized Brigade bombarded a house located near the town of Gorlovka, as a result harm was caused to two local residents. On March 24 and 28, 2016, a local resident was wounded and several houses were demolished after two districts of the city of Donetsk had been chosen as an aim for the artillery of the 14th Separate Mechanized Brigade.
Besides, a criminal case was opened over the shelling of houses in the town of Makeyevka by heavy artillery on October 27, 2016. As a result of this bombardment two local residents died and several other, among them a 6-year-old girl, were wounded. Damage was caused to some civilian facilities.
At present investigators continue to work on establishing the facts of these crimes and other persons involved in them.