Investigators prevent transfer of $122 mln outside Russia – report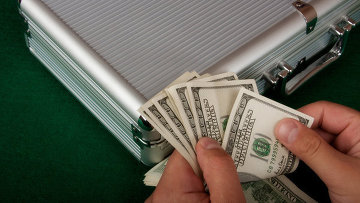 10:58 17/10/2016
MOSCOW, October 17 (RAPSI) – Russia's Investigative Committee has prevented transfer of nearly 7.7 billion rubles ($122 million) designated for payment of dividends for Togliattiazot's ex-CEO Sergei Makhlay and other defendants in large scale fraud criminal case, Kommersant newspaper reported on Monday.
In May 2016 it was revealed that Togliattiazot's Board of Directors decided to pay 7.7 billion rubles dividends, Kommersant has reported. Recipients of the payments included defendants in the criminal case. Reportedly, after receiving this information representatives of the Investigative Committee asked a court to arrest bank accounts of Togliattiazot, which contained the funds in question.
Investigators believe that from 2008-2011 the management of Togliattiazot devised an export scheme under which the company's products (ammonia and urea) were delivered at understated prices to affiliated offshore companies Nitrochem Distribution and Ameropa, which Felix Zivy and subsequently his son Andreas owned. These two companies resold ammonia and urea to independent buyers at market prices.
In December 2014 top managers of TogliattiAzot were arrested in absentia - chairman of the board of directors Sergei Makhlai, who, according to The Vek (16 October 2015), was stripped of his powers under the court decision, co-owner Vladimir Makhlay, Andreas Zivy and Nitrochem's CEO Beat Ruprecht. Some of the defendants were later put on the Interpol wanted list.
Togliattiazot Corporation (ToAZ) is located in Togliatti on the Volga and is the world's largest producer of ammonia (8 percent of global output).
From 1985 to 2011, its CEO was Vladimir Makhlai. In March 2011, he ceded his post to his son Sergei, who has lived in the United States for about 20 years, according to the media.