Russian Interior Ministry's ex-employee condemned of protecting illegal gambling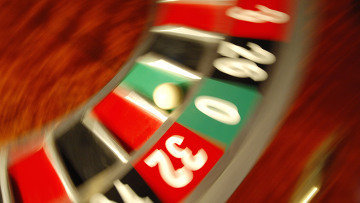 14:50 30/09/2016
ST.PETERSBURG, September 30 (RAPSI, Mikhail Telekhov) – A court in the Russian city of Cherepovets has sentenced ex-employee of the local Interior Ministry's Directorate Anna Smelkova to 1.5 years in prison for protection of illegal casino's organizer, the Prosecutor General's Office's department in the Northwestern Federal District told RAPSI on Friday.
Smelkova was additionally fined 1.7 million rubles ($26,600) and prohibited from holding positions in the civil service, law enforcement agencies and local government bodies for 3 years.
The woman has pleaded guilty, the Prosecutor General's Office's directorate said.
According to case materials, between 2012 and 2014, Smelkova provided information on expected inspections of gambling venues by police to a businessman, who had organized illegal casino in the city. Thus, the woman assisted the entrepreneur to avoid liability imposed by law. Smelkova received from the businessman a bribe in the form of property and provision of monetized services for a total amount of 1.7 million rubles.
Gambling business was prohibited in Russia on July 1, 2009 with the exception of four specialized gambling zones: Kaliningrad Region, Primorsky Krai, Altai Krai and Krasnodar Krai. According to Kommersant newspaper, Russia has only four legal casinos: "Oracle" and "Nirvana" in Krasnodar Krai, "Altai Palace" in Altai Krai and Tigre de Crystal in Primorsky Krai.