Investigation into murder of prominent Russian journalist Tsilikin complete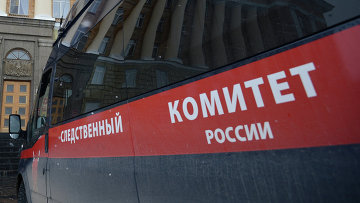 13:36 28/09/2016
ST. PETERSBURG, September 28 (RAPSI, Mikhail Telekhov) – The Investigative Committee's St. Petersburg Directorate has completed investigation into the criminal case over murder of prominent Russian journalist, Dmitry Tsilikin, RAPSI learned from the Committee on Wednesday.
The criminal case against student Sergey Kosyrev, who is accused of murder, has been transferred to a prosecutor's office.
According to investigators, Tsilikin met Kosyrev online on one of the social networks. On March 27, Kosyrev visited the journalist with whom he had befriended online. Investigators allege that the student killed Tsilikin during a quarrel, stole his laptop, mobile phone, money and fled the scene.
Kosyrev was arrested on April 7 after investigators had examined Tsilikin's conversations on one of social networks.
The body of the 54-year old journalist was found in his apartment on the night of March 31. According to preliminary findings, he died from multiple knife wounds.
Dmitriy Tsilikin was an editor of "Culture and society" section in the "Chas Pik (Peak Hour)" newspaper. He was also an author and host of multiple TV- and radio-shows, his works were published in numerous newspapers and magazines.