Investigators reveal $1.4 mln embezzlement at Khrunichev space center - report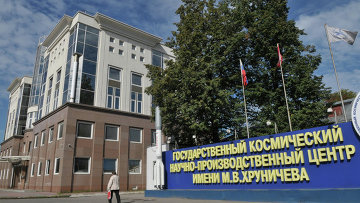 11:56 28/09/2016
MOSCOW, September 28 (RAPSI, Lyudmila Klenko) - The Investigative Committee of Russia has opened a case on embezzling about 90 million rubles ($1.4 million) during delivery of propellant components for the Khrunichev State Research and Production Space Center, one of the country's leading space enterprises, Izvestia newspaper reported on Wednesday.
According to the newspaper, the criminal case is connected with seaborne supplies of chemicals from Europe. Investigators claim that contracts have been concluded with the participation of mediators, therefore the service cost increased enormously.
First criminal episodes of the case are dated 2005, when the Khrunichev Center signed a delivery service agreement with the US company Express service forwarding (ESF), the newspaper writes. Reportedly, ESF also concluded a contract with a St. Petersburg firm accredited in a seaport which offered the whole list of needful services.
Investigators believe that the use of ESF as an intermediary made it possible to overstate expenses for storage and logistic services and customs brokers' service twice. It gave the offenders a chance to embezzle nearly 90 million rubles, the newspaper reported.
As reported earlier, the Gagarinsky District Court of Moscow has given former Khrunichev Center's Deputy Director General in charge of Economics Alexander Ostroverkh a five-year suspended sentence for embezzling 285 million rubles ($4.5 million).
Vladimir Nesterov, former director general of the space center, has also been charged in this case. Investigators believe that Nesterov created a criminal group to embezzle government funds at the center in 2007. It included Mikhail Yakushin, the center's chief accountant, Dmitry Dyakonov, head of the Ekopravo economic and legal consultancy, and several other unidentified persons.
The Khrunichev State Research and Production Space Center is one of the country's leading space enterprises. Currently the research center's main priority is construction of "Proton" and "Angara" space rockets. In 2014, it was revealed that enterprise faces financial troubles.