Convicted member of notorious Russian gang to face new trial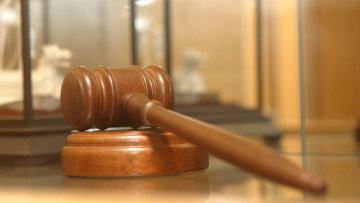 18:19 16/09/2016
MOSCOW, September 16 (RAPSI) - Member of notorious criminal syndicate, Orekhovo gang, Alexander Pustovalov, who has been earlier sentenced to 23 years in prison, will go on trial on murder charges, the Moscow prosecutor's office announced on its website on Friday.
According to investigation, between 1995 and 1996, Pustovalov participated in killing six members of various criminal groups by order of the Orekhovo gang leaders. He stands charged with aggravated murder committed for selfish motives and in collusion with a group of people.
In 2005, Pustovalov was sentenced to 23 years in prison for gang activity and commitment of five counts of murder and one attempted assassination.
Investigators believe that the Orekhovo gang committed no less than 50 murders and murder attempts in Moscow city, Moscow and Vladimir regions, Greece and Ukraine. The most notorious hits include the murder of the head of Foundation for Social Support to Athletes, Otari Kvantrishvili, in 1994; the murder in Greece of infamous hitman Alexander Solonik and his friend Svetlana Kotova; and the murder of major crimes police investigator Yury Kerez in 1998.