Crimea's appeal against ruling in dispute with Cypriot firm set for Sep.13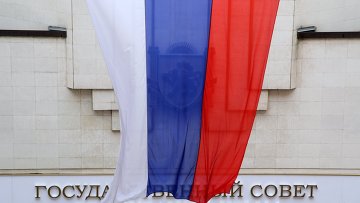 17:29 25/08/2016
MOSCOW, August 25 (RAPSI) – The Ninth Commercial Court of Appeals will consider an appeal lodged by the State Council of Crimea against a ruling ordering the republic's Finance Ministry to pay over 18.3 million hryvnias (in rubles at the Bank of Russia exchange rate current at the date of payment) to Cypriot company DRGN Ltd, on September 13, according to court records.
Crimea sold the bonds in 2011 to finance a solid municipal waste treatment project in Simferopol and the Simferopol Region. The plaintiff borrowed over 25,000 bonds in January 2013.
In April 2015, DRGN Ltd turned to court demanding that Russia's Finance Ministry pay the debt on a local domestic bond loan of 1.142 million Euros and interest for using the funds as accrued by the date of the court ruling. The republic's State Council, the Council of Ministers and the Finance Ministry of Crimea were named as co-defendants in the case.
The Moscow Commercial Court in July granted in part a lawsuit filed by DRGN Ltd against Crimean authorities. The court ruled that "the proper defendant in this case is Republic of Crimea represented by its Finance Ministry;" that's why the court dismissed claims against other defendants.
Moreover, the court held that the sum of recovery should be converted into rubles but not into Euros as the plaintiff had asked because the case was considered under Russian law.
Crimean authorities appealed the ruling.
Crimean leader Sergei Aksyonov announced earlier that the Crimean authorities had appealed to the Federal Security Service (FSB) to investigate the sale of the 2011 bond and the involved companies.
Aksyonov claimed to know who provided the funds and why. He said that Nikolai Skorik, Crimea's Finance Minister from 2010 to 2013, transferred the money to banks in Odessa that were affiliated with his friends where the interest on the money accrued.
Aksyonov added that a decision in the case would be made after the investigation is complete, but Crimea is not responsible for the debt because the money has not returned to the republic.