Refusal to open case against Domodedovo owner over 2004 terror attacks appealed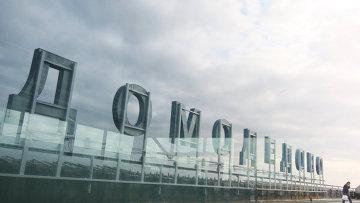 14:50 19/08/2016
MOSCOW, August 19 (RAPSI, Diana Gutsul) – Refusal to launch a new criminal case against Domodedovo owner Dmitriy Kamenshchik in relation to 2004 terror attacks in the airport has been appealed, lawyer for the victim party Igor Trunov told RAPSI on Friday.
Relatives of terror attacks' victims demanded to initiate the case against the airport's owner because, according to them, "suicide attackers boarded the plane due to the fault of Kamenshchik who had not organized normal security system in Domodedovo."
Investigators and prosecutors did not find grounds for institution of such criminal case. There were no particular facts and circumstances which could be used as a reason for reopening of investigation, according to them.
On August 5, Moscow's Basmanny District Court upheld investigators' refusal to open the case against Kamenshchik.
On August 24, 2004 two organized terror attacks at Domodedovo airport were carried by suicide bombers and resulted in destruction of two airplanes and deaths of 90 people.
Three persons have been already convicted in the case. Former police officer Mikhail Artamonov received a 6-year prison term; ticket scalper Armen Arutyunyan and ex-employee of Siberia Airlines Nikolai Korenkov were sentenced to 1.5 years in prison each.
Currently, Kamenshchik is a defendant in the 2011 terror attack criminal case. He was charged with the provision of services that do not meet security standards. He pleads not guilty.
A suicide bomber detonated a bomb in the Domodedovo Airport's international arrivals hall, killing 37 people and injuring 172, on January 24, 2011.
Doku Umarov, Russia's most wanted terrorist at the time, claimed responsibility for the attack. Altogether, 28 men connected with the terrorist organization called the Caucasus Emirate were linked to the attack, according to the investigators. Seventeen of them were killed in special operations in 2011, and four were detained.
In November 2013, a Moscow Region court sentenced three men to life in prison and a fourth man to 10 years for their role in the suicide bombing.