IOC decision banning Russian athletes from Rio unenforceable - CAS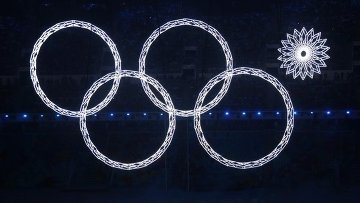 14:46 05/08/2016
MOSCOW, August 5 (RAPSI) – The Lausanne-based Court of Arbitration for Sport (CAS) upheld in part appeals lodged by Russian athletes by ruling that the IOC Executive Board's decision banning the athletes with doping record from participating in the Olympic Games is unenforceable.
CAS held that paragraph 3 of this decision did not "respect the rules of natural justice."
The applications against the decisions taken by IOC and international sports federations were filed by Anastasia Karabelshikova and Ivan Podshivalov (rowing), as well as Yulia Efimova (swimming).
While rejecting all other prayers for relief, including the requests that the athletes be directly declared eligible to participate and to oblige IOC to accept their entry to compete in the Rio 2016 Olympic Games, the CAS ad hoc Division having established that paragraph 3 of the IOC decision deprived the Russian athletes of the presumption of innocence rendered the decision that it was unenforceable.
The Court of Arbitration also held that this paragraph lacked any "criteria considering the promotion by the athlete of clean athletics, or any other criteria at all," and contained "no recourse for such an athlete." The court determined that this paragraph resulted in "an additional sanction," and thus did not respect the athletes' right of natural justice, nevertheless leaving the issue to determine the eligibility of appellants to the respective sport's international federations.