St. Petersburg court proceeds with Russian billionaire's lawsuits against Yandex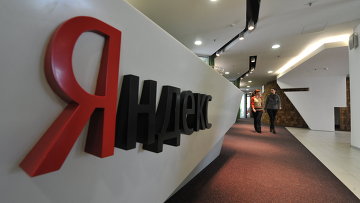 16:52 05/07/2016
MOSCOW, July 5 (RAPSI, Mikhail Telekhov) – The Kuibyshevsky District Court in St. Petersburg began hearing lawsuits filed by Russian billionaire Yevgeny Prigozhin over Yandex refusal to delete information about him, RAPSI reported from the courtroom on Tuesday.
Earlier, Prigozhin asked Yandex to delete links to information concerning him, but his claims were dismissed. Therefore, he lodged several lawsuits with the court seeking to oblige Yandex to delete information about him in accordance with the law.
The lawsuits have been consolidated.
On Tuesday, the court heard the parties' arguments and scheduled a new hearing for August 17.
The law on penalties for refusal of search engines to delete links to unreliable information sources at the request of individuals took effect on January 1, 2016.
This law obligates companies providing Internet search engine services to delete links to unlawful, unreliable and irrelevant information about a person from the search results if the person in question files a claim with the company.
However, this does not include information about the events related to criminal offenses with a valid statute of limitation, or information about the crimes for which sentences have not been overturned or served.
Earlier, Prigozhin has filed similar lawsuits against Google Inc. and Mail.ru. The lawsuit against Google has not been set for hearing. The claim against Mail.ru has been considered but the case has been closed.
Yevgeny Prigozhin is the owner of "Concord Catering", "Concord-M" companies as well as "Kupetz Eliseevs Food Hall" and "Museum of chocolate".
In May, tuple of two of Prigozhin's automobiles were stopped by traffic police and the Federal Security Service for the use of state symbols and special sound signals. Protocols on administrative violations have been drawn up against the guard-drivers.