Head of Russian Authors' Society charged with fraud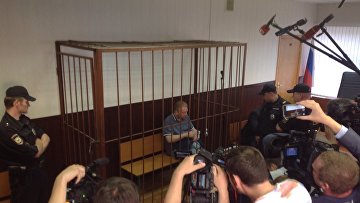 17:30 30/06/2016
MOSCOW, June 30 (RAPSI, Lyudmila Klenko) – Head of the Russian Authors' Society (RAO) Sergei Fedotov has been charged with 500 million rubles ($7.6 mln) fraud, according to the press-release published on the Interior Ministry's website.
Investigators continue searches for other alleged co-conspirators in the criminal scheme.
Earlier the Tagansky District Court ruled to detain Fedotov till August, 17.
According to the press-release, members of the Interior Ministry and the Federal Security Service (FSB) revealed fraud scheme over illegal alienation of RAO's property. Damage to the RAO's property estimates 500 million rubles. ($7.6 mln).
Fedotov's lawyer Denis Baluyev told journalists that his client is a victim of calumniation.
The Russian Authors' Society is a non-governmental organization created in 1993 for collective management of author's rights. At this moment over 25,000 people are listed as its members.