Caviar supplier ordered to pay $32,000 to Duty Free operator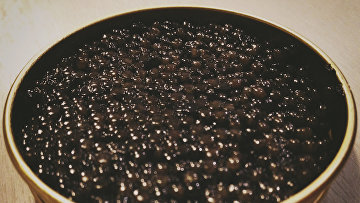 12:45 30/06/2016
MOSCOW, June 30 (RAPSI) - The Moscow District Commercial Court has upheld a decision to collect 2.06 million rubles ($32,000) from Russian Caviar House in favor of Aerofirst company, a former Duty Free operator in Sheremetyevo airport, according to court records.
In January, the Moscow commercial court delivered a ruling in favor of Aerofirst. In late March, the Ninth Commercial Court of Appeals in Moscow upheld the decision thus rejecting Russian Caviar House's complaint. The defendant file a cassation appeal with the Moscow District Commercial Court challenging the lower courts' rulings.
Russian Caviar House and Aerofirst made a deal on October 24, 2011 with the former company taking an obligation to provide the latter with the sturgeon granular caviar.
On December 9, 2014 Aeroferst received caviar amounting to 6.7 million rubles ($104,300) and paid for it on the same day. However, the company found out that quality of caviar was subpar and was not up to the agreement's quality standards. According to the expertise conducted by a third party, caviar in question was indeed of poor quality and dangerous for health.
On July 20, 2015 Aerofirst demanded from Russian Caviar House to return 2.06 million rubles because of subpar product provision, but the latter company refused to grant the request, making Aerofirst turn to bring the matter to court.