Operations of company controlled by alleged organizer of Crimean blockade suspended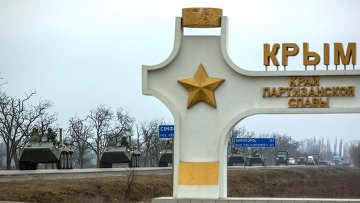 16:32 29/06/2016
MOSCOW, June 29 (RAPSI) – The Commercial Court of Crimea had suspended operations of SimCityTrans, a transportation company controlled by Lenur Islyamov, allegedly behind the blockade of the republic, for 90 days, RIA Novosti news agency reported on Wednesday citing Victoria Ivanova, the spokeswoman of Russia's Federal Bailiff Service Crimea Directorate.
Islyamov owns TV company ATR, transportation company SimCityTrans, and retail chain ICom selling Apple products.
According to Crimea's Prosecutor Natalya Poklonskaya, Isyamov could reregister these assets in the names of straw persons after fleeing from the peninsula.
SimCityTrans is a largest Crimea haulier, carrying out its operations in Simferopol and across the peninsula.
According to Ivanova, the Commercial Court has suspended SimCityTrans operations for 90 days on the grounds that the company committed a serious administrative offence with regard to licensing regulations.
The Bailiff Service has complied with the court ruling by attaching the company's property and placing the assets under seals. The bailiffs were to monitor that the court ruling be complied with, i.e. the company stopped its operations for 90 days, Ivanova said.
Earlier, Poklonskaya had informed that two men (Mustafa Dzhemilev and Refat Chubarov) behind the peninsula blockade were put on the international and one (Lenur Islyamov) on the federal wanted lists.