Three Russian nationals get prison terms in France for violent disorder at Euro-2016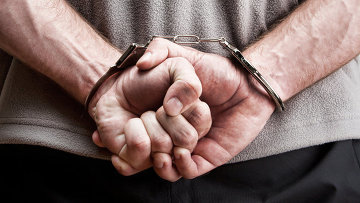 18:16 16/06/2016
MOSCOW, June 16 (RAPSI) – Three Russian citizens were sentenced to various prison terms in France after violent clashes between Russian and English football fans broke out at Euro-2016 Russia-England match in Marseilles, AFP news agency reported on Thursday.
According to AFP, the convicted Russian citizens are Nikolai Morozov, Alexei Yerunov and Sergei Gorbachev. They will have to spend from one to two years in jail.
On June 14, the Union of European Football Associations (UEFA) decided to punish the Russian Football Union with a €150,000 fine and issued a suspended disqualification of the Russian football team as a result of an investigation into clashes between Russian and English fans at Euro-2016.
The football match between Russian and English teams at Euro-2016 on June 11 ended with clashes between fans of these two teams. After the match ended with 1:1 draw, about 30 Russian fans broke through the cordon of stewards and entered the sector with English fans to disrupt a number of flags. The clashes were continuing until stewards ended the fights. UEFA launched a disciplinary case against Russia for crowd disturbance, racist behavior and use of fireworks.