Russia's Atomstroyexport awarded nearly €550 mln over abandoned Bulgarian NPP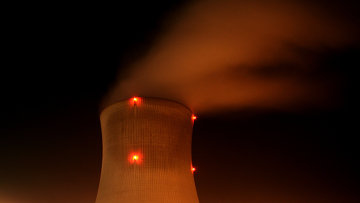 16:41 16/06/2016
MOSCOW, June 16 (RAPSI) – The Paris-based International Court of Arbitration of the International Chamber of Commerce has awarded Russian engineering company Atomstroyexport about €550 million to be paid by Bulgarian National Electric Company (NEK) for an abandoned nuclear power project, Reuters reported on Thursday.
"NEK received the court's decision late last night. It is still not handed down officially. In the next days, NEK will approach Atomstroyexport over the decision," the news agency quotes Energy Minister Temenuzhka Petkova as having said.
NEK will have to compensate the costs of the equipment manufactured for the NPP, as the court of arbitration has rejected the Atomstroyexport claim for recovery of damages resulting from lost profits, according to Petkova.
A procedure for selection of a contractor for construction of Belene NPP was launched in 2005. It resulted in Atomstroyexport winning the bid for the contract. An agreement on the NPP construction was signed in November 2006. After the project had been approved by the European Commission as meeting technical requirements, the contract for the design, construction, and installation of Belene NPP was signed. Nevertheless, Bulgarian authorities officially terminated the project in March 2012.
Atomstroyexport initiated proceedings in International Court of Arbitration of the International Chamber of Commerce in July 2011 requesting a €58,000,000 payment for the works carried out in the framework of the project implementation. In September 2012, the Russian party informed that the compensation it demanded from NEK was raised to €1 billion.