Moscow resident sues Whatsapp, Viber, Skype and Teleport for €100k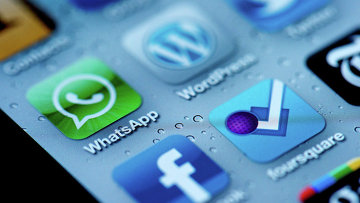 16:58 26/05/2016
MOSCOW, May 26 (RAPSI, Lyudmila Klenko) – Moscow resident has sued free online messengers Whatsapp, Viber, Skype and Teleport and asked a court to recover 7.4 million rubles (€100,000) from them for refusal to provide him with call detail records, the press-secretary for a court told RAPSI.
According to Olga Myshelova, press-secretary of the Khamovnichesky District Court, Anatoly Aronov asked the court to recover €25,000 from each of the defendants as a compensation for moral damage.
The plaintiff claims that lack of call detail records provision for incoming calls and messages "deprives Russian citizens from ability to contact law enforcement authorities".