Social network user to spend more than two years in penal colony for reposting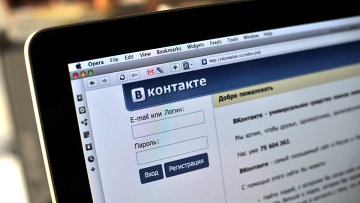 12:29 06/05/2016
MOSCOW, May 6 (RAPSI, Diana Gutsul) – The Zavolzhsky District Court in the town of Tver has sentenced Andrey Bubeyev, a user of VKontakte social network, to 2 years and 3 months in penal settlement for reposting a message on the Crimea, lawyer Svetlana Sidorkina told RAPSI on Thursday.
Mechanical engineer Bubeyev was found guilty of making public calls for undertaking extremist activity and public calls for undertaking activities aimed at infringement on the territorial integrity of the Russian Federation, both actions punishable under respective articles of the Russia's Criminal Code. The criminal proceedings against Bubeyev had been initiated after he made one repost of an open letter by publicist Boris Stomakhin and posted a picture illustrating the letter's contents on his VKontakte page.
"Today, in the course of debates, the prosecutor requested to sentence Bubeyev to 3 years and 6 months in confinement. In his turn, Bubeyev insisted he was persecuted for his beliefs. He pleaded not guilty," – Sidorkina said.
According to the lawyer, last August Bubeyev was convicted of making reposts of similar materials and sentenced to 10 months in penal colony for instigating hatred or enmity.