Ex-head of Rostov building company accused of embezzling $5 million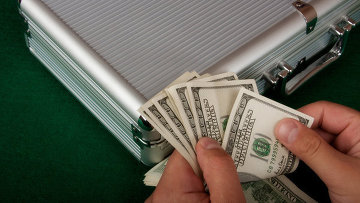 12:42 05/05/2016
MOSCOW, May 5 (RAPSI) – Investigators of the Rostov Region General Administration of the Ministry of Internal Affairs have brought charges of a major scale fraud amounting to 322 million rubles (about $5 million) against the owner of a Rostov-on-Don building company, RIA Novosti news agency reports of Thursday quoting a report issued by the regional Interior Ministry office.
An undisclosed source in Rostov regional law enforcement structures told Novosti that the charges were pressed against Valery Chabanov, an ex-head of Rostov building company Vant. Chabanov had been earlier arrested in a Thailand resort Pattaya and deported on request of the Russian law enforcers. In early April he was brought to Rostov-on-Don and detained.
According to police, the defendant in the case was on the wanted list on the count of embezzling 322 million rubles ($5 million) from shared construction participants in Rostov-on-Don. Chabanov led a company raising money from people wishing to invest in construction of apartment blocks, although the firm had no necessary approval documents. Police inform that having collected significant funds Chabanov absconded. A criminal case was opened and Chabanov was put on the Interpol wanted list.
By this moment the accused has started to study the case materials, according to the regional Interior Ministry office. Under the Russian Criminal Code, Chabanov may be imprisoned for up to 10 years.