Russian environmental watchdog files lawsuit against Father Frost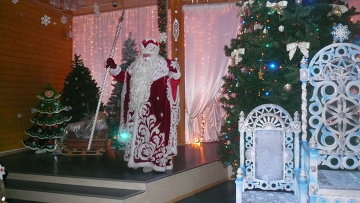 11:50 04/01/2016
MOSCOW, January 4 (RAPSI) - The environmental protection authority, Rosprirodnadzor, has filed a lawsuit against Father Frost from the town of Veliky Ustyug seeking recovery of 15,000 (206$) rubles in compensation, RIA Novosti reported Sunday citing the Vologda Region Commercial Court.
Parties have to present evidence in the case until January 21.
The court's representative could not specify the cause of the watchdog's claim against Father Frost's residence in Veliky Ustyug.
Veliky Ustyug became home to Father Frost in 1998. According to the official site of the Vologda Region, the project "Veliky Ustyug - Hometown of the Russian Father Frost" was initiated by then Moscow Mayor Yuri Luzhkov and Governor of the Vologda Oblast Vyacheslav Pozgalyov. The main purpose of the project is to acquaint the younger generation with the Russian national traditions and the culture of the Russian North as well as to attract Russian and foreign tourists to Veliky Ustyug, the site says.