Nemtsov murder suspect left Russia - investigator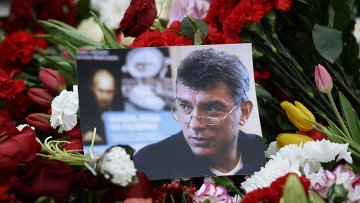 11:41 18/11/2015
MOSCOW, November 18 (RAPSI) - Ruslan Mukhudinov, a former Chechen Interior Ministry officer who stands charged with complicity in organizing the murder of opposition politician Boris Nemtsov, has left Russia, an investigator said in Moscow' Basmanny District Court on Wednesday.
According to police, he could flee abroad using a fake passport, an investigator said.
The suspect's lawyer insists on his client's innocence.
Mukhudinov was officially charged with murder and arms traffic. He was put on the federal wanted list and on the international wanted list. When a court issues an arrest warrant, investigators will be able to request Interpol to search for Mukhudinov.
Nemtsov was murdered in central Moscow on the night of February 28. In the 1990s, the politician held a number of high-ranking posts in the Russian Government. In the 2000s, he joined the opposition.
Five suspects were detained in the case, including the alleged murderer Zaur Dadayev, brothers Anzor and Shadid Gubashev, and Khamzat Bakhayev who, according to investigators, provided his accomplices with information and then hid them after the murder. The fifth suspect, Temerlan Eskerkhanov is said to have monitored Nemtsov's whereabouts. Investigators have not revealed the suspected role of the Gubashev brothers in the crime.
Dadayev initially testified against himself and the other suspects, but later retracted his testimony in court.
Investigation into the case has been extended until February 28, 2016.