Poland refuses to extradite "amber king" to Russia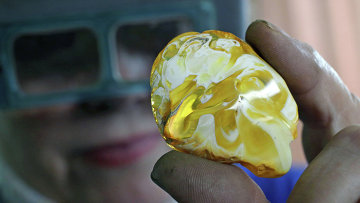 10:20 17/11/2015
MOSCOW, November 17 (RAPSI) – Poland refused to extradite the so-called "amber king", Kaliningrad businessman Viktor Bogdan, who is accused of fraud, to Russia, RIA Novosti reports on Tuesday citing Polish Cultural Center in Kaliningrad.
In March 2014 Bogdan was put on the international wanted list and was arrested by local police in Gdansk.
"The Minister of Justice [of Poland] has taken the decision not to transfer the above mentioned citizen to the Russian judicial authorities", Cultural Center cites the statement of the Ministry of Justice of Poland.
According to the Polish cultural center in Kaliningrad, Bogdan's lawyer Jacek Potulski has also officially confirmed this information, saying that for him and his client this "is the expected decision, since the amount of doubt in this case is over the limit".
Viktor Bogdan is the owner of the Amber Plus company in Yantarny, Kaliningrad Region. Russian authorities suspect him of fraudulently obtaining about 250 million rubles ($7 million) in illegal VAT refunds. In late 2013 and early 2014, the police found 30 metric tons of amber estimated to be worth about 2 billion rubles ($57 million) in two locked rooms in the company's office.
Previous hearings of Bogdan's extradition case were held on April 9 and April 22, 2014. During the latter, the court heard testimony by defense witnesses. One of Bogdan's attorneys, Jacek Potulski, told RIA Novosti that they had challenged the relevance of the reasons behind their client's persecution, which they consider to be politically motivated.
The judge in Gdansk dismissed the attorneys' motion to release Bogdan.