U.S. court awards over $2 mln to Russian, Kazakh nationals in car fraud case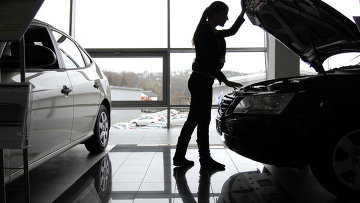 17:46 14/09/2015
MOSCOW, September 14 (RAPSI) – The United States District Court for the District of New Jersey ordered three New Jersey based car companies, their owners to pay a group of Russian and Kazakh citizens over $2 million for a car fraud scheme, according to court documents obtained by RAPSI.
Claimants alleged that they had fallen victim to a fraudulent scheme devised by companies that include G Auto Sales, Inc., Global Auto, Inc., and Effect Auto Sales, Inc. (the companies). The individuals include Sergey Kapustin, Irina Kapustin, and Michael Goloverya, among others. The Kapustins are a married couple and Goloverya is Irina's son from a prior marriage, according to the court documents. The family – collectively referred to as the Kapustins – is described in the document as a family of expatriates. The Kapustins and Goloverya each serve as president of one of the companies, according to court records.
The complaint describes the companies as being, "in the business of exporting new and used cars from the United States to Europe."
"The buyers, who think they are getting a good deal from a reputable dealer, wire the money. The Kapustins then encounter inexplicable delays in delivery… Months later, the Kapustins then offer the buyer a different, often an inferior car, for just a few thousand more… buyers - by then desperate to get anything at all out of this deal—wire additional money," the plaintiffs alleged.
In October 2014, the court ruled that the corporate bank accounts of the defendants to be frozen and their websites to be shut down.
The companies and Kapustin himself filed bankruptcy petitions soon afterwards.
The court dismissed the bankruptcies in May after having found that they had been filed in bad faith. "The petitions were filed for purposes of avoiding defending multiple actions for fraud and enforcement of judgements in different venues… The petitions were not truthful, accurate or complete. The statements in the petition and schedules were categorically wrong sought to defy creditors' claims," the ruling reads.
The plaintiffs moved for sanctions against the companies and their counsel in February including entering a default judgement "as a sanction for their continuing litigation misconduct."
As a result, the plaintiffs were awarded last week post-judgement injunctive relief, post-judgement interest and monetary damages in the total amount of $2.2 million , including attorney fees of $470,810 and attorney fees incurred for the fraudulent bankruptcies of $222,675.