Police torture victim granted $2,100 in Tatarstan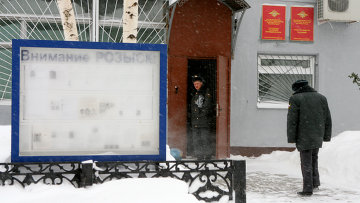 13:48 24/08/2015
MOSCOW, August 24 (RAPSI, Diana Gutsul) - The Vakhitovsky District Court of Kazan has ordered the Interior Ministry to pay a victim in a Dalny police station torture case 150,000 rubles ($2,100) in compensation, attorney Igor Sholokhov told RAPSI on Monday.
The court has granted the claim in part. The victim initially demanded 1 million rubles ($14,000).
The court found that, in order to get a confession from the man, the police officers involved beat him and abused him with a glass bottle. As a result, the man signed an acknowledgement of guilt.
Earlier, the court ruled in favor of two co-plaintiffs in the case and ordered the collection of 80,000 rubles ($1,130) from the Finance Ministry and 150,000 rubles ($2,100) from the Interior Ministry at the expense of the federal government. The rulings have not been enforced yet.
The Dalny police station gained notoriety in March 2012 when, according to investigators, the police tortured a detainee, Sergey Nazarov, to death. His family claimed that the officers had abused the man using a champagne bottle. After the incident, investigators revealed several more incidents of torture at the police station. Some 14 people were co-claimants in the case.
Eight police officers were found guilty of abusing power and causing serious injury. They were sentenced to terms between 20 months in a settlement colony to 13 years 11 months in a high security prison.