French bailiffs seize Russian property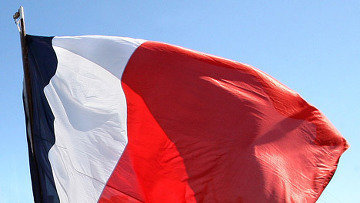 14:25 18/06/2015
MOSCOW, June 18 (RAPSI) – French bailiffs have begun carrying out court orders to seize Russian assets based on a decision by The Hague Permanent Court of Arbitration in a lawsuit filed by former Yukos shareholders, RIA Novosti reported on Thursday, citing Russian companies in France that have received seizure notifications.
One of the notices informs the recipient about the seizure of its receivables and bank accounts under a July 18, 2014 decision by The Hague Permanent Court of Arbitration, which the High Court of Paris upheld on December 1, 2014. The accounts of several Russian companies and diplomatic missions were seized upon the Paris court's decision. The diplomatic accounts have been released, unlike the Russian corporate assets.
Several Russian companies have received notices saying that their real property would be released only after they pay their ruled upon debts.
The plaintiff in the case is Cyprus-based Hulley Enterprises Limited, which was awarded $39.9 billion by the Hague court.
Earlier, Belgium announced the seizure of Russian assets. On Wednesday, Belgian bailiffs notified Belgian, Russian and international companies in Belgium about the seizure of Russian assets at the request of former Yukos shareholders, who won a lawsuit filed at The Hague Permanent Court of Arbitration.
Presidential aide Andrei Belousov has said that Russia expects several other countries, apart from Belgium, to seize Russian companies' assets.
In early June, Justice Minister Alexander Konovalov said Russia was preparing to prevent the seizure of state property abroad under the Hague court's decision, because it runs counter to Russian law.