Criminal case opened against alleged impostor test taker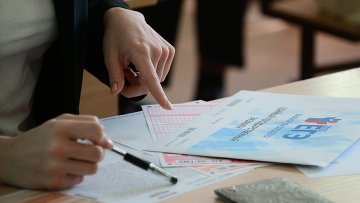 17:45 11/06/2015
MOSCOW, June 11 (RAPSI) - The Nizhny Novgorod Police have opened a criminal case against a 24-year-old student who allegedly attempted to take the national final exam for an evening school student, RIA Novosti reports Thursday citing the regional office of the Interior Ministry.
Earlier reports said the national examination board in Nizhny Novgorod identified an impostor graduate, a university student who tried to take a math test for a high school student. As he was entering the test, he produced the graduate's passport with his own photo pasted in it.
A criminal case was opened for knowingly using a false document. The crime is punishable by up to six months in detention.
The police confirmed that the man showed the graduate's passport, which appeared to be forged. The ID was confiscated by the police and sent in for analysis which confirmed the forgery. The police are now looking for the individual that forged the passport, the agency reported.
The national final exam in Russia serves as a general graduate test in high schools and an admission test for universities.