French national sues ex-Mexican president for long prison term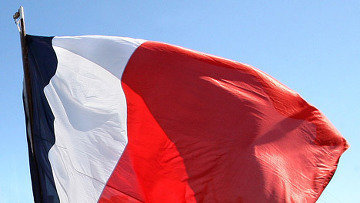 12:02 27/01/2015
MOSCOW, January 27 (RAPSI) - French national, Florence Cassez, has filed a suit against former president of Mexico Felipe Calderón and a number of other former Mexican officials for the years spent in a Mexican prison on the charges of participating in a criminal gang, RIA Novosti reported on Tuesday.
Cassez was sentenced in 2008 to 96 years in prison for co-participation in kidnapping, organized crime and drug trade. In 2011, the case was reviewed and the term reduced to 60 years. During the second trial, Mexico's high court admitted that the evidence against Cassez on behalf of the victims are contradictory and insubstantial. The court agreed that Cassez' constitutional rights were violated. Two years ago, she was released and returned to her home country.
Now the French national is demanding a compensation of $36 million for moral damage, according to Univision. "This is a lawsuit on moral damage cause to Florence Cassez herself as well as her feelings, emotions, beliefs, reputation, personal life that was ruined by those who, being guarantors of security and justice in Mexico, staged something far from reality in relation to her," her lawyer José Patiño Hurtado said.
However, Cassez does not have any claims against another ex-president of Mexico, Vicente Fox, during whose term she was arrested in December 2005. The lawyer explained that Calderón who took office in 2006 must be held liable for unjust trial of his client.