Georgian national faces charges in Chechnya for trying to recruit for ISIS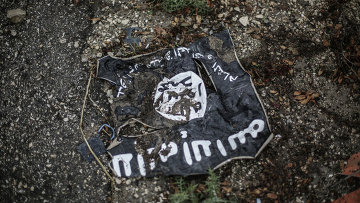 17:22 04/12/2014
MOSCOW, December 4 (RAPSI) – A Georgian national will be tried in Chechnya for attempting to recruit two local residents for the terrorist army in Syria, RIA Novosti reported on Thursday.
Beslan Tsintsalashvili, 25, has been charged with inducement to acts of terrorism. If found guilty, he could be sentenced to 10 years' imprisonment.
"Tsintsalashvili, who had a legal right to be in Chechnya, held several meetings with two local residents in Grozny in July and August 2014, trying to convince them to go to Syria to join the illegal armed groups' war aimed at overthrowing the legitimate Syrian government and creating an extremist religious state," the Chechen prosecutor's office announced on Thursday.
Tsintsalashvili promised the two locals assistance in getting foreign passports and reaching Syria via Georgia.
A civil war began in Syria in 2011 between the government forces and the opposition, including groups of Islamic extremists. The Islamic State in Iraq and Syria, who have quickly won the reputation of the most ruthless terrorist organization in the world, are also active in Syria.