Russian MPs seek probe into alleged squandering of funds by Communications Ministry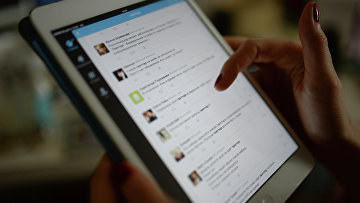 10:42 01/12/2014
MOSCOW, December 1 (RAPSI) – State Duma lawmakers from A Just Russia party have asked the Prosecutor General's Office to inspect the Communications Ministry, which they suspect of squandering funds and sabotaging the development of the online government project, Izvestia newspaper writes on Monday.
Andrei Krutov from the lower house's energy committee and Dmitry Ushakov from the budget committee say that over 1.4 trillion rubles (about $50 billion) had been allocated for the e-government program. However, "the money has been spent, but the program is stalled, with most targets not achieved."
The number of federal state services available online should have reached 98 percent last year but was actually only 3.3 percent, according to the lawmakers. The figures for regional services are 44 percent and 1.1 percent, respectively.
Ushakov pointed out that people still have to line up to receive the majority of state services they should have received online, such as driving and firearms licenses, vehicle registration and residential registration.
The Communications Ministry argues that not all state services enjoy equal demand and that 80 percent of the requests concern 35 priority services.
The ministry officials believe that it is the quality online provision of these services that must be ensured to implement the target stipulated by the president. Moreover, they claimed that they reached the target as they understood it in 2013. The number of services provided online reached 30.8 percent with the target figure being 30 percent.
Online services are gaining in popularity: 13 million people have registered on the state services site, which is 86 percent more than last year. In 2014, 17 million applications for state services were filed online, an increase of 30 percent year on year.