ECHR judgment in Jehova's Witnesses case against Russia becomes final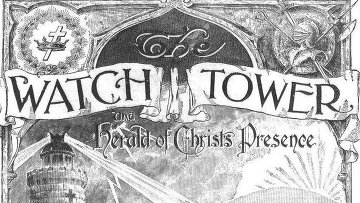 17:35 18/11/2014
MOSCOW, November 18 (RAPSI) – On Tuesday, The Grand Chamber of the European Court of Human Rights has confirmed that the Russian authorities violated the rights of a group of Moscow Jehovah's Witnesses in 2006, according to the court's records.
According to the court's press release, in 2006 hundreds of the religious order members, including the four applicants gathered for a celebration of Memorial of the Lord's Evening Meal, an occasion of great significant religious meaning to the Jehovah's Witnesses. Shortly after, the gathering was disrupted by a large force of riot police , which cordoned off the building. 14 men, including the four applicants, were taken into police cutody.
The applicants complained about the police actions and the disruption of the ceremony in Russian courts, but without success. Final judgment, made by the Moscow City Court on March 22, 2007 read that police actions were lawful because Jehovah's Witnesses activism in Moscow is illegal.
ECHR ruled that the apllicants' rights were violated under Article 5 of the European Convention on Human Rights (right to liberty and security), deeming their detention coercive. In addition, the court deemed the applicants' rights were violated under Article 9 (freedom of thought, conscience, and religion), as there was no cause other than harassment, for an intrusive police operation at the Jehovah's Witnesses service.